Sylvester Stallone
aime traîner avec ses copains. Quand il n'est pas
avec Arnold Schwarzenegger
ou Lou Ferrigno (ou encore avec ses filles), l'éternel Rocky et Rambo ne manque pas d'inviter d'autres potes chez dans lui dans les collines de Los Angeles.
Le 3 novembre, c'est
Dolph Lundgren
mais aussi
Al Pacino
,
Frank Grillo
et
Bryan Callen
qui étaient autour de lui dans la salle de jeux de son immense maison afin d'assister au match de MMA de Canela Alvarez.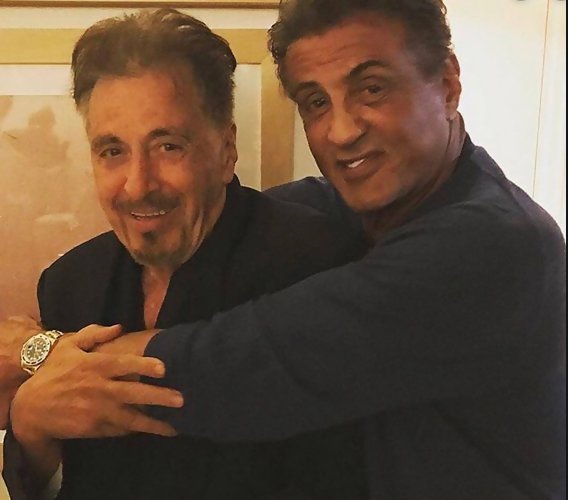 Visiblement l'ambiance était bonne comme en témoigne cette vidéo dans laquelle Sly provoque Al Pacino et le pousse à se battre contre Dolph Lundgren !
L'actu récente pour Stallone était la sortie de Rambo Last Blood. Il retrouvera en 2020 Dolph Lundgren pour la série
The International
.
Al Pacino lui sera à l'affiche de
The Irishman
de Martin Scorsese dès le 27 novembre.

L'actualité des Series TV 2019