A 73 ans pas question pour Sylvester Stallone de se reposer près de sa piscine à Los Angeles. L'ex Rambo et Rocky en a encore dans le ventre et enchaîne les projets comme d'autres changent de slip.
Alors que l'on attend Expendables 4 (une BD Expendables écrite par Sly est sur le point de paraître), la star tourne actuellement le mystérieux Samaritan dans lequel il incarne un super-héros déchu et disparu qu'un ado s'empresse de retrouver.
A la réalisation Julian Avery (Overlord). 
Samaritan se tourne actuellement à Atlanta. Des photos montrent Sly meurtri  avec le visage en sang et un look de SDF. 
#SylvesterStallone mal en point et tabassé sur le tournage de #Samaritan à Atlanta. Il incarne un super-héros disparu. pic.twitter.com/N8B5yYIqHQ

— FilmsActu.com (@FilmsActu) 13 février 2020
Stallone tourne avec Javon Walton vu dans la série HBO Euphoria.
La sortie de Samaritan a été fixée à décembre 2020.
#stallone as #Samaritan pic.twitter.com/53ECu9Y13J

— The Yo, Philly! Rocky Film Tour (@IlookLikeRocky) 12 février 2020
Stallone enchaînera ensuite avec Little America produit par Michael Bay (Bad Boys, Transformers). 
Le pitch évoque à la fois New York 1997 (Escape From New York) de John Carpenter, la saga American Nightmare et Expendables.
L'Amérique est en faillite et s'est transformée en zone de guerre. Sly incarne un ancien militaire engagé par un milliardaire asiatique afin de retrouver sa fille. Accompagné par la soeur de cette dernière, elle aussi experte en combat, Sly va devoir s'introduire dans les bas fonds de Little America, une ville emmurée dans Hong Kong où de nombreux américains se sont réfugiés..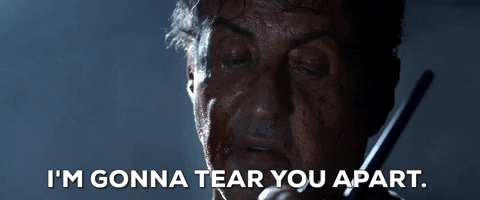 Sylvester Stallone s'est rendu fin décembre à Philadelphie sur les fameuses marches du Musuem Of Art afin de tourner une pub  Facebook en tant que Rocky.
Appelée Facebook Groups: Ready to Rock?, cette pub montre différents groupes facebook en action sur "I Wanna Rock" de Twisted Sister.
Lors du tournage en décembre dernier, Sly en avait profité pour s'offrir un bain de foule au milieu de ses fans.

L'actualité des Series TV 2019