L'Aquaman de DC et Khal Drogo de Game Of Thrones est fan de metal. A l'instar de Norman Reedus de The Walking Dead, Jason Momoa aime les gros riffs bien lourds. Parmi ses groupes préférés, Metallica, Pantera, Anthrax et Slayer. 
A l'occasion du dernier concert de Slayer à Los Angeles (le groupe a décidé de mettre fin à sa carrière), l'acteur s'est rendu avec ses enfants au Forum le 30 novembre. 
Là, le colosse d'1m93 a pu accomplir un de ses rêves d'enfance. Rencontrer ses stars (de Metallica, Anthrax, Primus, ils étaient tous là) mais aussi monter sur scène avec Phil Anselmo, ex chanteur de Pantera, afin de beugler sur "This love".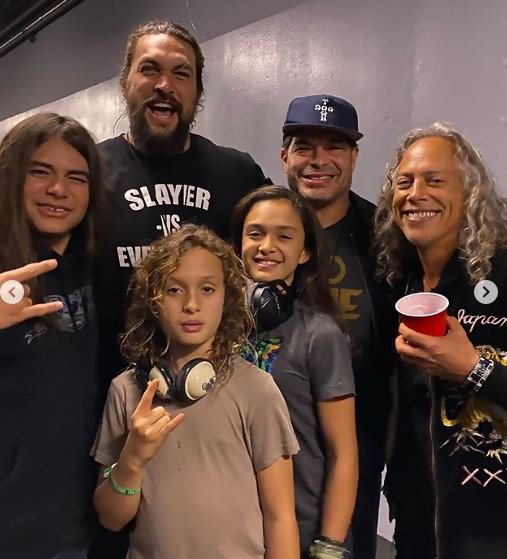 (avec ses enfants et Metallica)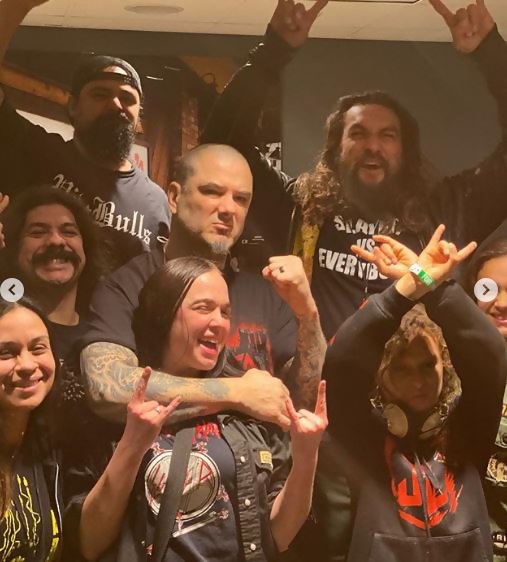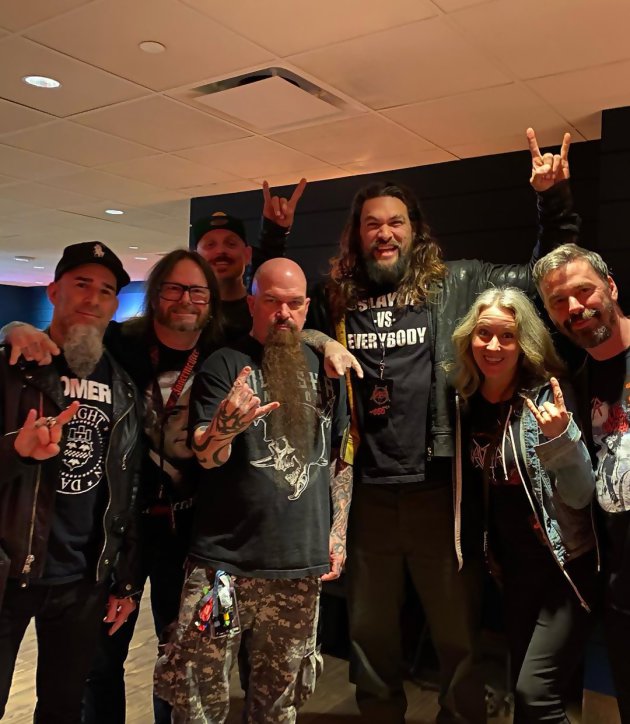 L'actualité des Series TV 2019